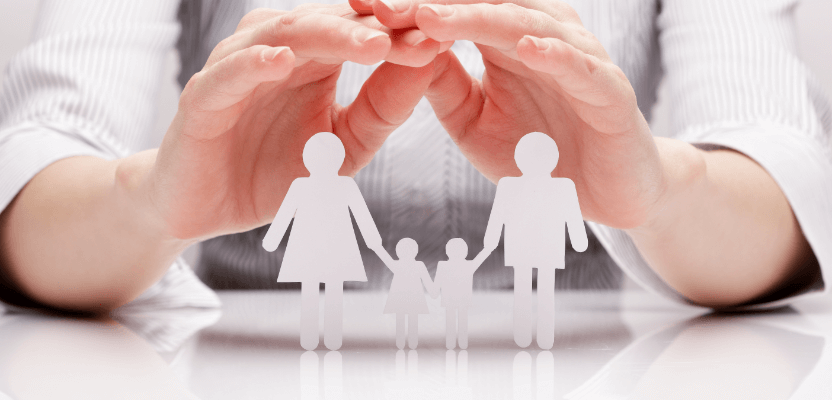 In family law, we often deal with individuals who are deeply emotionally involved in a case. This complexity makes it vital for us to treat such situations with care and sensitivity.
However, handled carefully, family proceedings need not be stressful  or acrimonious. At Battrick Clark, our Family Law solicitors encourage clients to be prepared for difficult situations, but always strive to resolve matters as painlessly as possible.
Battrick Clark Solicitors of Bristol specialises in matrimonial, cohabitation and children's law. We are members of the Law Society's Children Panel, and accredited Resolution specialists (who support constructive solutions to family disputes).
Legal Services our specialist team of Family Lawyers in Bristol offer:
Divorce Solicitors and Legal Separation Advice
For all matters regarding divorce or legal separation, our team of divorce lawyers in Bristol is on hand to offer expert advice.
We understand that going through a separation can be a difficult process, and we endeavour to make the legal side of things as simple as possible for clients.
We'll guide you through each part of the process including the grounds for divorce, helping you to navigate financial issues and the mediation process.
Read more about Divorce and Legal Separation
Don't forget that Battrick Clark Solicitors are experienced Bristol-based Family Law solicitors, who can provide expert legal advice on all aspects of family law.
Fixed-fee Divorce Service
A fixed-fee divorce can be useful when both parties agree to divorce following  the breakdown of their marriage.
A fixed rate will be charged for divorce services by our expert family lawyers in Bristol. This will be outlined at the start of the process. For any further costs that may arise during the course of the services, we will advise beforehand and offer an estimate on anticipated costs.
Read more about Fixed-Fee Divorce
Children Law Solicitors
Our child law services cover both living arrangements for the children,  contact arrangements and parental responsibilities. We offer trusted advice from our experienced child care solicitors based at our Bristol office.
Using our substantial experience, we'll strive to achieve the best outcome for our clients, ensuring we always adopt a sensitive approach to delicate family matters.
Care Proceedings Lawyers
Care proceedings refers to circumstances when local authorities become involved with a family    if it is considered that the safeguarding of children may be needed.
At Battrick Clark Solicitors of Bristol, we know that this can be a very difficult position to be in for parents and guardians and we offer a specialised team of care proceedings solicitors to guide and assist you during the legal process. They will work with you step-by-step to ensure that you are kept fully informed  throughout and will comprehensively  guide you through the complex procedures..
Read more about Care Proceedings and our FAQ – Child Protection and Care Proceedings
Cohabitation Legal Advice and Agreements
Our cohabitation lawyers in Bristol can help you  prepare for the future. When you move in with a partner, however secure and confident you feel in your relationship  at the time, you never know for sure what may happen in the future.
For both parties, getting legal advice and drawing up written agreements relating to property can be a good way of putting your mind at ease and provides protection against any disputes that may arise in future.
Don't forget that Battrick Clark Solicitors are experienced Bristol-based Family Law solicitors, who can provide expert legal advice on all aspects of family law.
Prenuptial Agreements Solicitors
Battrick Clark's team of prenuptial agreement solicitors in Bristol can offer you advice on protecting your interests and draw up legal documentation to protect assets held prior to  either marriage or civil partnership and future anticipated inheritance in the form of a prenuptial agreement.
Couples may wish to put a formal agreement of this kind in place prior to their marriage/civil partnership in order to secure their futures  should they  separate   resulting in the dissolution of their marriage or  civil partnership.
Read more about Prenuptial Agreements
Civil Partnerships Solicitors
Civil partnerships are an important area of family law and one Battrick Clark Solicitors have been involved with since the Civil Partnership Act 2004 became law in December 2005. Our experienced civil partnership solicitors are on hand to provide help with this.
Whether you are thinking about entering into a civil partnership or are planning to dissolve one, the Family Law team at Battrick Clark Solicitors of Bristol can guide you through the steps to ensure a smooth transition.
Read more about Civil Partnerships
Domestic Violence and Domestic Abuse Lawyers
Domestic violence or abuse in any form is not something that anyone should have to live with. Our specialised team of domestic abuse solicitors in Bristol is available to help and offer support in difficult situations.
Regardless of the problems, your safety is our priority. We will explain all of your legal rights relevant to your circumstances and help you to  protect yourself from any unsafe situations.
Read more about Domestic Violence and Domestic Abuse
---
If you have further questions relating to our Family Law services in Bristol, please visit our FAQ – Family Law page or contact us directly.

Family Law Testimonials
I couldn't ask for more.
I used Lynda Merrell-Jones for my divorce and she was absolutely amazing. Prompt, sensible, clear advice was provided for two years. I cannot recommend them enough!
Lee Mill
When you need a solicitor, you want to know that you have one that you can trust. With Lynda Merrell-Jones I knew I had one of the best. She was honest, quick to respond, very knowledgeable and very sensible. I very rarely write reviews, but Lynda really does care, so I would highly recommend her.
Neil Madeley
Used Battrick Clark for both my partner's divorce and conveyancing when we recently moved – were great on both occasions.
Suzy Perry
Lynda Merrell-Jones has proven on numerous occasions that investing in professional legal advice is priceless. Some of the comments here reflect the frustrations of having to pay for legal advice and anyone of us can appreciate the pressures finding these funds place upon us. However, when you're protecting children, home or family it's an investment that provides peace of mind and validation that you're serious in your endeavours to protect these precious people. On behalf of myself and family, thank you.
Lisa J Green
Lynda Merrell-Jones was fantastic in how she handled my divorce case.
There was no question unanswered (and I had many) and she gave me realistic advice on what I could expect.
I couldn't recommend her more.
Elisa Tunks