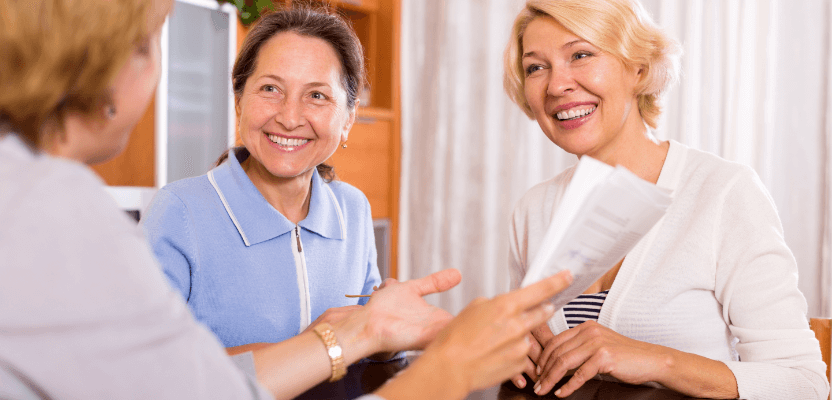 Many people find Equity Release or Lifetime Mortgages an effective way of generating readily accessible capital from their home.
Battrick Clark Solicitors of Bristol are available to provide you with the best legal advice and assistance when considering or entering into any equity release or lifetime mortgage scheme.
Equity Release Explained
Equity Release means releasing some of the value of a property you own as finance while continuing to enjoy the use of the property. There are many reasons why people might want to do this. Among the most popular are:
When you are retired and own your home but want to supplement your pension to meet your costs of living, it can make sense to gradually release equity from the value of your home over many years so that you have more money to live off in your retirement.
When you own your home but a major cost that you cannot meet out of income or savings arises, such as funding a family wedding, children's higher education, or private medical treatment, equity release can free up the funds you need to pay for it
To fund a holiday or to carry out home improvements

Types of Equity Release Scheme
Equity Release Schemes are divided into Lifetime Mortgages and Home Reversion Schemes. Here we will explain the distinguishing features of each.
Lifetime Mortgages
Lifetime Mortgages involve borrowing part of the value of your home without the requirement to make repayments during the rest of your lifetime. The lender will charge compound interest at a declared rate of interest on the lifetime mortgage.
Upon your eventual death, the lender will be entitled to the repayment by your estate of the original sum borrowed together with the interest. How your estate chooses to repay this is entirely up to your executor. In most cases, it would make sense for your home to be sold in order to free up the funds required for repaying the loan. But if your heirs want to keep your home and have other means of repaying the borrowing, this would be entirely possible.
Under current regulations in England and Wales, there is a minimum age requirement of 55 for most lifetime mortgages.
Home Reversion Schemes
Home Reversion Schemes involve the sale of a declared percentage share of your home to a provider of capital finance. The finance provider will generally pay a below-market price for the share of your home that is bought by it. But you will not owe any interest.
You will have the right to stay in your home for as long as you live, or until you decide to sell it, whichever comes first. If you decide to sell it, the part-owner with will be entitled to its due percentage share of the sale value of the property. If you die before it is sold, your estate will generally be expected to sell it in order to repay the finance provider.
Under current regulations in England and Wales, you need to be aged at least 65 to be eligible for home reversion schemes.

Navigating Equity Release
Although it works well for many people, equity release may not be the correct solution for everyone – and it is always prudent to explore other avenues before proceeding.
Battrick Clark advises clients on the technicalities of the selected scheme to ensure that our clients fully understand the implications of the scheme throughout its term and the effect of the scheme on inheritance issues. Battrick Clark works completely independently and we have only our clients' interests to protect.
We charge a fixed fee, which will be explained at the outset and which becomes payable once the scheme is in place.