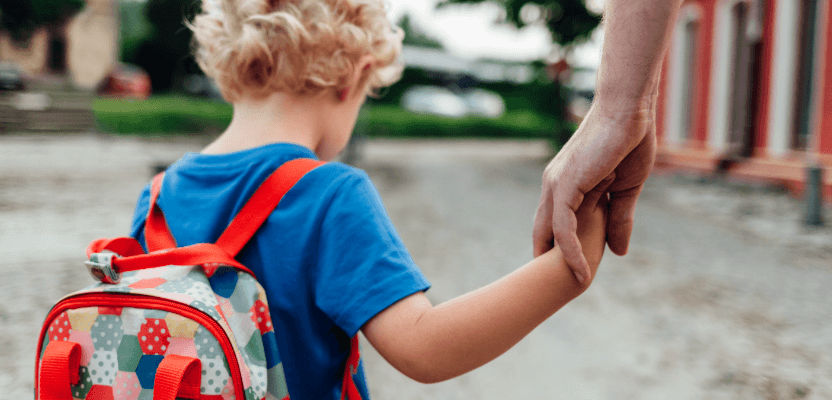 Battrick Clark Solicitors of Bristol offer all the help and legal advice you will need to make the best arrangements for your children.
Our wide experience in this area helps ensure a successful outcome.
We have experience in all aspects of private children law
We can help you resolve issues relating to whom a child or children should live with, and contact arrangements
Child law – residence and contact (Child Arrangements)
We all hope that if relations between parents were to break down, we would be able to make arrangements for the children without the recourse to solicitors or the courts. Unfortunately, this isn't always possible.
We deal with all aspects of private children law, whether it is ensuring that the children will remain living with you or there being certain of arrangements for seeing your children on a regular basis. We also deal with specific issues such as a child's name, education or religious upbringing, and whether the parent with care of the child is permitted to move out of the area or even to another country.
Don't forget that Battrick Clark Solicitors are experienced Child Law solicitors, who can provide expert legal advice on all aspects of law affecting children.
Parental Responsibility
When a child is born today, provided that the father is present at the registration of the birth and is named on the birth certificate, he has parental responsibility (PR) for his child. Mothers have parental responsibility automatically. PR confers rights and responsibilities, including the right to influence a child's place of residence, responsibility for the child's education, and the ability to give consent to medical treatment for the child.
If a father doesn't have PR, this can be conferred by agreement of the mother and drawn up in a document that is sworn by both parents and registered at the Principal Registry in London.
If you are the father and PR is not agreed, then we can make an application to the court on your behalf. Provided that you have demonstrated the necessary commitment to your child then the court usually has no difficulty granting PR.


Questions and answers
What can I do to see my children / grandchildren etc., or to retain them living with me?
This can be achieved in one of three ways: by mutual agreement; by independent mediation; or by use of a Court application or order.
What rights do I have regarding childcare?
Mothers automatically have Parental Responsibility unless removed by the Court. Fathers (if named on the birth certificate – since December 2003) have Parental Responsibility rights. Alternatively, Parental Rights can be agreed or can be obtained by a Court order.
Who has to contribute to the child's expenses and well-being?
Both parents have to contribute. The non-resident parent can make agreed voluntary contributions or arrange to contribute via a Child Maintenance Service Assessment.
Call us now for help and advice.
Family Law Testimonials
I couldn't ask for more.
I used Lynda Merrell-Jones for my divorce and she was absolutely amazing. Prompt, sensible, clear advice was provided for two years. I cannot recommend them enough!
Lee Mill
When you need a solicitor, you want to know that you have one that you can trust. With Lynda Merrell-Jones I knew I had one of the best. She was honest, quick to respond, very knowledgeable and very sensible. I very rarely write reviews, but Lynda really does care, so I would highly recommend her.
Neil Madeley
Used Battrick Clark for both my partner's divorce and conveyancing when we recently moved – were great on both occasions.
Suzy Perry
Lynda Merrell-Jones has proven on numerous occasions that investing in professional legal advice is priceless. Some of the comments here reflect the frustrations of having to pay for legal advice and anyone of us can appreciate the pressures finding these funds place upon us. However, when you're protecting children, home or family it's an investment that provides peace of mind and validation that you're serious in your endeavours to protect these precious people. On behalf of myself and family, thank you.
Lisa J Green
Lynda Merrell-Jones was fantastic in how she handled my divorce case.
There was no question unanswered (and I had many) and she gave me realistic advice on what I could expect.
I couldn't recommend her more.
Elisa Tunks