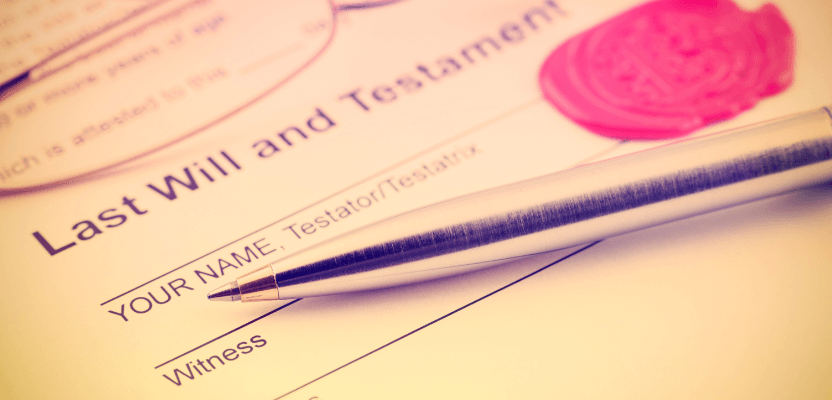 Tables of our fees for Wills, Power of Attorney, Trusts, Grants of Representation and Independent Legal Advice
WILLS
| | |
| --- | --- |
| Service | Fee exc. VAT |
| Single Will | £250 |
| Single Trust Will | £350 |
| Mirror Will | £300 |
| Mirror Trust Will | £400 |
LASTING POWER OF ATTORNEY
| | |
| --- | --- |
| Service | Fee exc. VAT |
| Health and Welfare Lasting Power of Attorney | £300 |
| Property and Financial Affairs Lasting Power of Attorney | £300 |
| Deputy Order | £900 |
TRUSTS
| | |
| --- | --- |
| Service | Fee exc. VAT |
| Declaration of Trust | £300 |
GRANTS OF REPRESENTATION
| | |
| --- | --- |
| Service | Fee exc. VAT |
| Probate | See below |
| Fixed Fee Probate | £600 |
OTHER
| | |
| --- | --- |
| Service | Fee exc. VAT |
| Independent Legal Advice | £300 |
| 30-minute meeting | £80 |
Probate Fees
Battrick Clark Solicitors of Bristol handle the probate process for clients throughout the UK.
Our fees for this service, where the probate is uncontested (which is to say, there is no dispute between beneficiaries on the division of assets), are set out below.

Applying for the Grant, Collecting, and Distributing the Assets:
We anticipate that this will take between 15 and 30 hours at £185 per hour. The total costs in legal fees will therefore typically be in the range of £2775 – £5550 + VAT (depending on the Will instructions and on the type and amount of assets).
This range of prices covers a typical range of cases in which:
There are between 1 and 5 beneficiaries
There is at most one property
There are at most 2 bank or building society accounts
There is no inheritance tax payable, and the executors do not need to submit a full account to HMRC
There are no unresolved claims against the estate
The exact cost will depend on the individual circumstances of the matter. For instance where there are multiple beneficiaries, or multiple assets including property to distribute, costs will be higher than if there is a single beneficiary or a single liquid asset to distribute.
Please note that if inheritance tax is payable on the estate being distributed, probate costs may be higher. The inheritance tax itself will also have to be paid to HMRC before the remainder of the estate can be distributed to its beneficiaries.
To facilitate the probate process, we will also handle the payment of disbursements, which are costs related to the matter that are payable to third parties, such as court fees. These will be added to our own fees in your billing.
Disbursements for which we must pay on your behalf in relation to probate include:
Probate application fee of £155
£7 charge per executor for swearing of the oath
£2 charge per beneficiary for bankruptcy-only Land Charges Department searches
At the discretion of the executors, the following disbursements may also apply:
£83.40 charge for posting an announcement in The London Gazette (to protect against unexpected claims from unknown creditors)
£144.53 charge for posting an announcement in a local newspaper (to further protect against unexpected claims)
Sometimes additional costs also arise in particular circumstances such as:
Where there is no Will
Where the estate consists in whole or part of share holdings (stocks and bonds)
Where additional copies of the grant are required – the cost for this is 50p per copy
Where the estate has to dispose of property