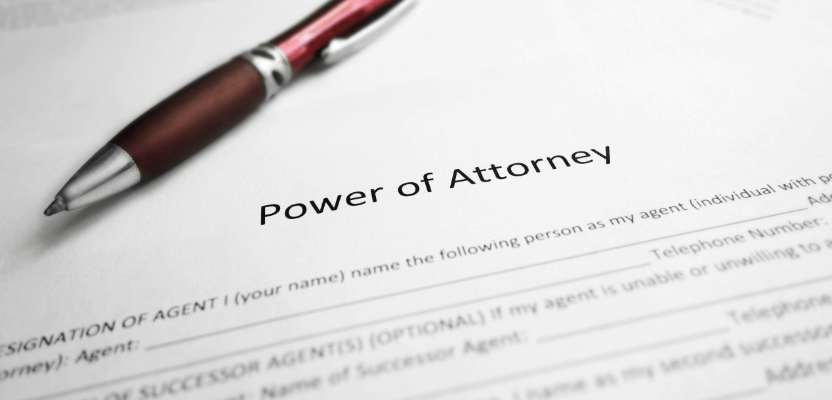 If you need to grant another person authority to act on your behalf, Battrick Clark Solicitors of Bristol can assist you to grant a power of attorney.
Although you may never need it, a Lasting Power of Attorney gives you piece of mind that you have appointed people you can trust should you not be able to make decisions yourself in the future. For people facing the prospect of declining health or incapacity this can avoid practical problems. For example, it can allow your Attorney access to your money to pay for care home fees. It can also help to ensure that a person's interests are looked after by someone of their choice.
What is a Lasting Power of Attorney?
A Lasting Power of Attorney (LPA) is a legal document that enables individuals (known in this process as 'the donor') to appoint someone to make decisions about their welfare, money or property, either now or in the future.
We therefore advise that everybody should consider making LPAs, irrespective of their age or health.
There are two different types of LPAs:
Health and Welfare LPAs
Property and Financial Affairs LPAs (for personal finances and / or business finances)
Health and Welfare LPAs
A Health and Welfare LPA enables a person (known as the donor) to choose one or more people (known as attorneys) to make decisions for them in relation to their health and personal welfare. Decisions would be where the donor lived or what medical treatment they would like to receive in the event of the donor becoming mentally incapable. A Health and Welfare LPA also enables individuals to empower their attorneys to give or refuse life sustaining treatment on their behalf, if they so choose.
Such an LPA can only be used once it has been registered at the Office of the Public Guardian and the individual concerned has become mentally incapable of making their own decisions.
Property and Financial Affairs Lasting Powers of Attorney
A Property and Financial Affairs LPA enables an individual (known as the donor) to appoint someone to manage their property and financial affairs at a time when they are no longer physically able to or lack the mental capacity to do so. However, this can be used even if the individual still has mental capacity. For example, some individuals want this document in the event of illness or physical disability.
As with the Health and Welfare LPA, a Property and Financial Affairs LPA can only be used once the form has been registered at the Office of the Public Guardian.
A Property and Financial Affairs LPA for your personal finances can be used to allow an attorney to open, close and use bank accounts, claim and receive benefits, pay household, care and other bills, make and sell investments and buy or sell your home.
If you are a business owner, it's important to consider what would happen to your business if you were unable to make decisions. This may be if you were abroad on holiday or for business, you were to have an accident you were to have a medical condition that incapacitated you. In such circumstances, who will authorise the payment of bills, sign cheques, service a business loan or pay salaries? Don't assume that a family member or a business colleague will gain the authority to make these decisions on your behalf – this assumption could leave your business exposed to risk. To protect your interests, and those of your business, you should consider making a business LPA.
You can appoint different attorneys for your personal finances and your business affairs.
Deputy Order
If you become incapable of managing your own affairs and no such power were in existence, an application would have to be made to the Court of Protection for a Deputy Order, a procedure which can be lengthy and expensive. We can also help you with the Court of Protection process.

Questions and answers
How do I complete a Power of Attorney?
We will obtain the relevant information from you and prepare the documents for you to sign.
Can I get a Power of Attorney for someone else?
A Power of Attorney can only be completed on the direction of the person over whose affairs the Power is to operate. They must be mentally capable of understanding the actions they are taking.
Can I change my mind later?
Yes, as long as you have capacity.
Do I have to give Power to only one person?
No, you can appoint one or more persons to act for you. If you appoint one person then it is sensible to have a replacement.