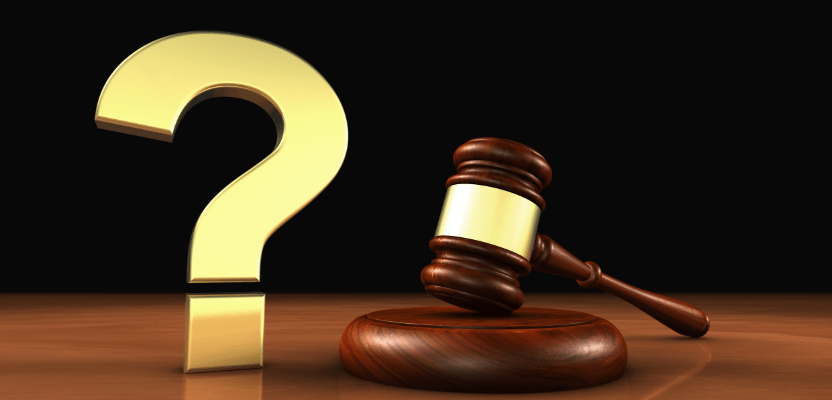 Frequently Asked Questions answered by the Family Law department at Battrick Clark Solicitors of Bristol
What is a prenuptial agreement? What sort of couples can benefit from a prenuptial agreement?
A prenuptial agreement is a document that two parties enter into at least four weeks prior to the date of the marriage / civil partnership.
This agreement sets out how your assets, to include cash, property, pensions and income, are to be dealt with in the event of the dissolution of your marriage / civil partnership.
Following recent case law, the Court will uphold your agreement provided that you each receive competent legal advice, you provide information about your respective assets etc., and there was no coercion or misrepresentation.
This means that when parties come to divorce / dissolution of a civil partnership, then the terms of their agreement will reflect what they will be entitled to following the divorce / dissolution.
There are examples in the case law where the prenuptial agreement does not provide sufficiently for the weaker economic party, and therefore the Court has the power to make different provision to ensure that the financial arrangement is fair.
Provided that the prenuptial agreement anticipates the parties' financial circumstances moving forward, then it is rare for the Court to overturn the prenuptial agreement.
Increasingly, people are marrying for the second or even third time. Individuals in these circumstances often wish to preserve their assets from previous relationships, and in this case, a prenuptial agreement will provide assurance that those assets will be protected in the event of divorce / dissolution.
Prenuptial agreements are also common amongst older individuals who wish to preserve their assets for their children in the event of a breakdown of the marriage / civil partnership.
Don't forget that Battrick Clark Solicitors are experienced Bristol-based Family Law solicitors, who can provide expert legal advice on all aspects of family law.
My family is going through a divorce or a breakup. How can you help?
Battrick Clark Solicitors of Bristol will provide a comprehensive service both in relation to divorce / dissolution of civil partnership and in relation to separation.
This will include advising you on the best way forward to dissolve the marriage / civil partnership without causing any undue acrimony between you and your former partner.
We will also endeavour to achieve an agreement with regard to the children's care arrangements (if relevant) as well as advising you on the best possible outcome in terms of a financial settlement, to include considerations of a family home, the division of other matrimonial capital, inheritances, pension-sharing orders, and whether spousal maintenance is relevant to your case.
Separation / divorce / dissolution is often a difficult process. We will provide you with all the necessary support throughout the duration of our instructions to ensure the best possible outcome for you and your family.

If you are in a civil partnership, is the process the same as divorce?
Essentially, the process is the same. However, you cannot petition for a dissolution of a civil partnership particularising your partner's adultery.
In all other respects, the remedies for financial issues and children are the same.
How long will my divorce take?
Generally speaking, the divorce process takes between five to seven months. Currently, all divorce petitions are sent to a regional divorce centre for issue. Previously, they were sent to the local County Court. As a consequence, the process is a little slower than it was previously.
The duration of the divorce process is also dependent upon whether your ex-partner cooperates with the process by sending their documents to the Court in a timely fashion.
How much will my divorce cost?
Battrick Clark Solicitors of Bristol charge a fixed fee for divorce / dissolution of civil partnership, dependent on whether you are the Petitioner (you issue the divorce petition) or you are the Respondent to the divorce process.
Currently, Battrick Clark are offering a fixed fee for divorce as follows:-
If you are the Petitioner, the fixed charge is £400 + VAT and the Court fee of £550;
If you are the Respondent, then there is a fixed charge of £250 + VAT.
The fixed fee only applies if the divorce proceeds on an undefended basis and there are no unforeseen complications.
Financial matters are dealt with separately, and they are not included under the fixed fee.
What happens to our children in a divorce?[1]
At Battrick Clark, we encourage our clients to focus on what is best for their children during separation when emotions are high.
We will provide comprehensive advice as to what arrangements would be in the best interests of the children based upon your instructions.
Furthermore, we would recommend that you attend mediation with your former partner to try and agree arrangements for the care of the children.
[1] Our Resolution accredited family law specialist invites you to view this short film produced by Resolution that highlights the impact upon children when their parents separate and what you can do to help them through what is a very difficult time for the family.
Who will help me and my child in Court?
If it proves necessary to apply to the Court for a child arrangements order to set out clearly the arrangements for the children's care, then we will do all the necessary work to make the application and to represent you at Court.
It is sometimes necessary for an independent third party to talk to both you and the children about arrangements for their care so that a report can be prepared for the Judge to consider the best possible outcome for your children.

I am not married to the mother of my child but I am on the birth certificate. What rights do I have?
Provided that you are on the birth certificate, you automatically have parental responsibility for your child.
There are various rights and obligations upon a person who has parental responsibility, including the right to have contact with the child and to influence the child's education and religion.
Responsibilities include a duty to provide financial support for your children, which is often dealt with by the Child Maintenance Service (previously the Child Support Agency).
Don't forget that Battrick Clark Solicitors are experienced Bristol-based Family Law solicitors, who can provide expert legal advice on all aspects of family law.
We are not married and we live in my partner's home. Am I entitled to anything?
The current law in England and Wales is complex relating to interest in property for unmarried cohabiting couples, particularly when the property is in the sole name of one party.
There are various factors to consider to determine whether or not an individual would be entitled to a share of the value of the partner's property.
This would include whether they contributed towards the purchase price or whether they made payments towards the mortgage.
Our Solicitors would advise an individual of their likely interests once we had full knowledge of the facts of the particular circumstances.

Family Law Testimonials
I couldn't ask for more.
I used Lynda Merrell-Jones for my divorce and she was absolutely amazing. Prompt, sensible, clear advice was provided for two years. I cannot recommend them enough!
Lee Mill
When you need a solicitor, you want to know that you have one that you can trust. With Lynda Merrell-Jones I knew I had one of the best. She was honest, quick to respond, very knowledgeable and very sensible. I very rarely write reviews, but Lynda really does care, so I would highly recommend her.
Neil Madeley
Used Battrick Clark for both my partner's divorce and conveyancing when we recently moved – were great on both occasions.
Suzy Perry
Lynda Merrell-Jones has proven on numerous occasions that investing in professional legal advice is priceless. Some of the comments here reflect the frustrations of having to pay for legal advice and anyone of us can appreciate the pressures finding these funds place upon us. However, when you're protecting children, home or family it's an investment that provides peace of mind and validation that you're serious in your endeavours to protect these precious people. On behalf of myself and family, thank you.
Lisa J Green
Lynda Merrell-Jones was fantastic in how she handled my divorce case.
There was no question unanswered (and I had many) and she gave me realistic advice on what I could expect.
I couldn't recommend her more.
Elisa Tunks
What happens to the children if we split up and we are not married?
Provided that you are the biological parent of the children, you have a right to contact with your child.
Occasionally, parents disagree about childcare arrangements, particularly when one parent wants the children to live with them and the other parent does not agree.
Again, mediation is a very useful means of trying to resolve such issues. Even if the father is not named on the birth certificate, an agreement can be reached with the mother to gain parental responsibility by signing an agreement that is sent to the Courts in London for registration.
If this is not agreed, then the father can apply to the Court local to where the child lives to seek a parental responsibility order.
At Battrick Clark, we endeavour to try to agree arrangements for the children's care where possible.
What if my partner won't leave our shared property?
If you own your property jointly with your partner and the relationship breaks down, then it is often very difficult to force your ex-partner to leave the property unless there is evidence of intimidating, aggressive or harassing behaviour.
In such circumstances, it may be possible to apply to the Court for an order that your ex-partner vacates the property.
However, this will be a temporary measure as it will be necessary to sort out how the house is to be dealt with and whether any payment is due to your ex-partner.
If you are renting a property, then Battrick Clark would endeavour to try and reach an agreement with your ex-partner to sign the tenancy to you.
Again, if it is not possible, then it is open to you to make an application to the Court to have the joint tenancy transferred to your sole name, subject to the particular circumstances of your case.