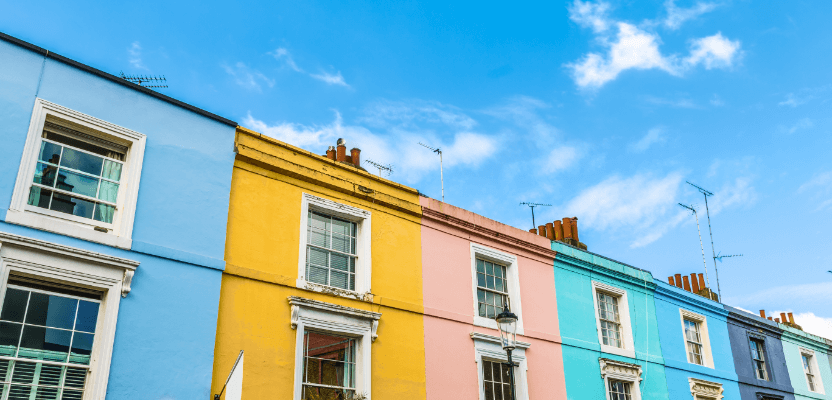 Fixed Fee Property Conveyancing Service
Battrick Clark Solicitors of Bristol are expert Property Lawyers. We deal with residential and commercial property transactions for both freehold and leasehold properties. If you are looking for high-quality advice and legal assistance from a Property Law Solicitor, our fully trained and experienced solicitors are ready and willing to help you!
We can help you with:
Property Conveyancing
We offer a broad range of property conveyancing services, with a professional and friendly approach. You will find our service is reliable, reassuring and sensibly priced.
If you are buying or selling a house, we can take care of all the legal side for you.
We will quote a fixed fee up front before the transaction starts. Just fill in our property conveyancing quote form. Alternatively, give us a call.
Read more about Conveyancing & Property Law

Remortgaging
Remortgaging can often reduce monthly mortgage payments. We offer a fixed-cost and reliable legal service in this area.
If you are thinking of remortgaging or already considering a remortgage offer, we can take care of the legal side.
Read more about Remortgaging Services
Transfer of Equity
We can help you to transfer equity in a property, whether to someone else who is buying a part share, or as a gift.
To make sure that the ownership of your property is clearly defined, talk to us now.
Read more about Transfer of Equity
Equity release
Read more about Equity Release

Declarations of Trust
Read more about Declarations of Trust
We also advise on:
Co-habitation agreements
Power of attorney
What Our Conveyancing Clients Say
Thank you so very much to Andrea Jefferies, what a true professional. Hard working, calm, polite, diligent and patient. I have just completed a very difficult, stressful and challening sale of a leasehold property.
Nothing fazed Andrea, fantastic, good communication and dedicated to get the job done. I am most grateful to her and Battrick Clark.
Great value, efficient and I recommend them, will certainly be using this firm again.
Munro Arnold, Conveyancing
Competitive charges and I found Kaye Taylor very easy to get hold of and she always returned calls promptly.
Kevin, Conveyancing
I have just completed a sale of a every difficult stressful and trying leasehold flat, I used this firm and found Andrea Jefferies to have been most helpful, thorough, patient and hard working. A credit to the firm and a very nice personable lady with a sense of humour too. Great value for money great service and highly recommended. Many thanks to you Battrick Clark.
9 Beaufort Heights, Bristol - Conveyancing
Brilliant- couldn't ask for more. We have just used Battrick Clark for the sale of my mother's house. Emma was brilliant and efficient. I would definitely use her again.
JackieP-130
Faultless, fast and friendly
Very competitive pricing for my recent conveyance work on a sale. The service was good, most efficient, great communications, always polite and patient.
Wouldn't hesitate to use them again and recommend to anyone.
Many thanks Andrea J
MunroA
Positive: Professionalism, Quality, Responsiveness
The team at Battrick Clark Solicitors were a pleasure to work with as they supported me with conveyancing during what was a very busy time for them. They maintained a high standard of communication and the quality of their work was commendable throughout. Would highly recommend their services. Thank you very much to Summer B and her team for their hard work.
Alastair Humphries-Cuff
We moved house during the pandemic and used Battrick Clark for conveyancing for both our sale and our purchase. Throughout the process Emma was responsive, helpful and really made a difficult time much easier. She was superb in finally getting us to our new home. I really hope we won't be moving again any time soon but when we do, we'll certainly use Battrick Clark. And in the meantime, we'll be enthusiastically recommending the firm!
Laura Longworth
Positive: Professionalism
I used Battrick Clark Solicitors to purchase a flat in Bristol. They are very efficient and have a streamlined process, which helps a lot in the current situation.
My solicitor Emma is very friendly and extremely helpful. She has done an amazing work for the conveyance. It was an absolute pleasure working with her. I would definitely recommend her to my friends.
Xian Lou
Positive: Professionalism, Quality, Responsiveness, Value
Ruth Sampson was excellent through our purchase and sale. She kept us updated throughout the process and made sure we had exchanged and completed as we requested. I would highly recommend using Battrick Clark for any conveyancing needs. Ruth was brilliant!
Robert Carswell
Great value and great service. Andrea took care of everything and stood by us during one failed sale and into the next more successful deal. Really proactive and good attention to detail. I would strongly recommend them and would use them again in the future. Thanks very much and well done!
Jon Steadman
Myself and my partner recently bought our first house through Battrick Clark and Summer Brown made the whole experience so easy for us. She helped us through every step of the process and we couldn't of asked for a better service! I would highly recommend and use Summer again.
Will LW
Dealt with my case a few years ago when I had to take my ex off of my mortgage. Very quick and reliable and professional
Ashleigh Weyman-Beard
Thank you Kaye Taylor of Battrick Clark.
Buying your first home is never easy, you've got estate agents, mortgage providers, seller solicitors & surveyors to deal with. We had Kaye dealing with our purchase. Kaye was brilliant, really efficient, kept us up-to-date and argued our corner when needed. Thanks again, Dave & Em.
David Atkinson
Highly recommended. Amy Jones and Andrea Jefferies are excellent in their communication and execution of my instruction to them. They dealt professional with a South-African attorney who handled the sale of my property there.
Beverley Fourie
Fantastic experience using Battrick Clark for both my BTL company purchases. All emails and calls were responded to promptly, our Solicitor Ruth Sampson had a very professional and proactive approach which resulted in both transactions going through really quickly. Would highly recommend this firm particularly our Solicitor Ruth Sampson, she was brilliant in every aspect.
Fabian Fowler
Chloe Hague was really helpful and efficient all the way through and was also very easy to contact. I highly recommend her and the firm.
Edward Payne
I used Battrick Clark to purchase my first home, Ruth Sampson was our solicitor and was fantastic throughout the whole process responding to calls and emails very promptly. I would highly recommend Battrick Clark and would use them again.
Harry JH
Andrea Jefferies is an astounding solicitor and a joy to work with, and the more recent addition of Summer Brown is very welcomed. I would definitely recommend this firm after having multiple experiences.
Jessica Caswell
Used Battrick Clark for both my partner's divorce and conveyancing when we recently moved – were great on both occasions.
Suzy Perry
Helen Battrick and her team at Battrick Clark are all absolute superstars. I recommend them to all my clients for their conveyancing for NEXA Bristol and they never fail to provide a 5* service.
Jake Gready
Battrick Clark and especially Kaye Taylor provided an excellent service and helped us complete our house deal on schedule with minimal fuss. I would highly recommend this company to anyone looking for property solicitors.
Rob Phelps
We have just completed on our house sale and purchase. Despite set backs and buyers from hell, Sinead Jest from Battrick Clark was the most pleasant and efficient person I have dealt with. She was always on top of matters and helped to ensure that the process went to completion. I would have no hesitation in recommending her
Justin Hardy
I had the difficult task of selling my Mum's house when she went into Care. Battrick Clark, and Andrea in particular were professional and knowledgeable, a mere 8 weeks from start to completion. Andrea was a pleasure to deal with, keeping me informed every step of the way and ensuring that everything was in order, resulting in a smooth and trouble free sale.
Jane Pascal
I used Battrick Clark for the sale of my house and the purchase of the new one. Kaye Taylor handled both the sale and purchase. She replied promptly to emails and returned all my calls. She gave me as much time as I needed, and was patient with my many questions. I would definitely recommend them. And the friendly receptionist answered all my calls immediately.
Linda Lewis
Andrea was great and I would highly recommend this firm. Their service was profession, friendly, efficient and helpful throughout my conveyancing process.
Victoria Ellis
I am incredibly grateful to Sinead Jest for her help over the last year trying to buy a house. At one point she saved us nearly £50k by identifying an issue in the deeds and despite repeated communications and issues never queried the cost and when some extra work came up still refused to charge any more. I am so happy to have found a firm I can trust. They may not be the cheapest outright but I can never thank Sinead enough for her help and they'll be my first choice in future.
Sam Rogers
Used this firm to conduct the sale of my property via "moneysaver". Great value. Great service. Great communications. I live Overseas and this was no obstacle in a difficult transfer. They were very helpful, polite and nothing seemed to be a problem and always patient. I had the pleasure of Andrea Jefferies conducting my business highly professional, hard working and most affable. Thank you.
RECOMMENDED without a second thought !!
Munro Arnold
Andrea was just superb throughout a relatively complex and sometimes fraught series of conveyancing transactions. Calm, thoughtful, wonderfully responsive, Andrea provided great counsel and advice. Highly recommended.
Keith Hatter
I have used Battrick Clark for over 17 years for various property purchases. In the last couple of years Ellie Green has dealt with the transactions and has been extremely efficient. Responses to emails and queries are turned around within 24 hours, unheard of for most lawyers. The only hold up you will get in a house purchase will be from the other side.
Highly recommend.
Sarah Smith
I've used Battrick Clark on several occasions for property sales, despite not living in the area. Andrea Jefferies is by far the most efficient solicitor I have ever dealt with.
I have no hesitation in recommending.
Keith Lofthouse
Andrea at Battrick Clark went above and beyond my expectations, I live in the USA and they helped me with the sale of my property in Bristol. Good communication and customer service all round even though I was in another country. Highly recommended, good job.
Matthew Sturgess
We have just exchanged on our purchase whilst using Battrick Clark Solicitors. We had Sinead Jest working on our behalf who is a trainee solicitor, and who was absolutely brilliant. Replied to emails and queries so quickly, and always did her best to help us throughout the whole process. We can't thank her enough. She was absolutely lovely.
Kathryn Miller
I used these guys for a re-mortgage and transfer of equity for a shared ownership property. Not only were Battrick Clark competitive on price, the service I received from Andrea, going the extra mile to deliver, keep in touch with status updates were beyond my expectations. Would strongly recommend.
Thomas Paris
Excellent service as always Andrea Jeffries is the most efficient conveyancer I have ever dealt with. Highly recommended
Chris Adams
I used Battrick Clark to sell my house and they were brilliant. The buyer was a nightmare as were the estate agents so Andrea at Battrick Clark took control of the whole thing and really helped resolve what was a nightmare of a sale. They even had fixed fees with no sale – no fee arrangement. I can't fault the service at all.
Alan Yeates
We really appreciated Ruth Sampson at Battrick Clark hard work to successfully get us to completion. Especially difficult when we instructed her at the start of lockdown! She made it all very straight forward and we really appreciated the attention to detail and all the communication. We think you are brilliant!
Clare Savill
Helpful links
Please click on the following links to download our information on: