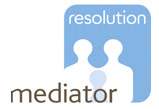 Mediation is a voluntary and confidential process that is facilitated by an impartial third party (the Mediator) to assist couples in discussing and negotiating issues in the hope that they are able to make informed decisions about the care of their children and financial arrangements.
At Battrick Clark, we offer a comprehensive mediation service. Lynda Merrell-Jones is a Resolution Trained Mediator and a Resolution Accredited Specialist (Children and Advanced Finances).
We are currently accepting non-publicly funded referrals.
Family mediation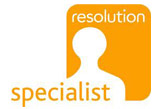 The Mediator does not make decisions for you and neither is he/she able to give legal advice. The mediation process gives couples the forum and opportunity to explore available options, empowering them to make joint decisions for the future.
Mediation is a practical alternative to stressful Court proceedings but, more importantly, assists couples to make choices for themselves and their families which ultimately provides them with a sense of cooperation and achievement. It is often advisable for a couple to each seek independent legal advice on any proposals that are made at mediation to ensure that any "agreement" is in the individual's best interests.
More information
We are able to offer prospective clients a free 20 minute information meeting to discuss the options available to you to resolve your family issues.  We will not be giving legal advice but will provide you with comprehensive information as to the processes available to you that would suit your situation.  Please contact the Family Department  for further information.
If you elect to mediate with Battrick Clark then you will find our rates highly competitive.
For further information about our family mediation service and charges, please call 0117 973 1391 or download our mediation form and then send it to us by email.
For Solicitors wishing to make a referral on behalf of their clients, please download our referral form.