Property Law: Conveyancing
Buying and selling your house shouldn't be difficult. We offer all the help and legal advice you will need to help ensure the process is smooth, secure and satisfactory.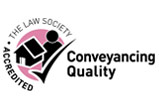 Battrick Clark offers helpful advice to ensure the transaction runs smoothly

We will keep you informed as to the progress of the transaction

We will report to you on the searches and the title to the property in plain English
---
Conveyancing
When buying or selling a property, you will almost certainly need a professional - preferably a lawyer or solicitor - who will handle the transaction. Buying a property will probably be the largest single investment you make and it is very important that the transfer of ownership of the property is dealt with properly.
The property transaction will probably involve a building society or other lender who will also want its interests handled by a lawyer or solicitor from an approved panel. Battrick Clark is a member of all the major lender and building society panels and therefore approved to act.
We will quote a fixed fee up front before the transaction starts. Just download our conveyancing charge form (Word document, 26K), fill it in and email it back to us.
---
Questions and Answers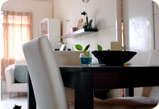 How much will it cost?
It depends on the price of the property and whether you are buying or selling. Leasehold property will attract an increased charge to reflect the extra work involved.
Can I have a fixed price fee?
Yes
How long does it take to complete the transaction?
It depends on a number of factors. Including the time taken for the mortgage to be issued and searches returned, the complexity of the transaction, and the state of readiness of other parties to the chain. An average timescale is between 6 and 10 weeks.
What do you need from me?
We need:
Specific instructions

For a purchase, £300 on account of search fees; for a sale £100 on account of disbursements

Authority to get deeds from the lender

Means of identification (to comply with money laundering regulations) – passport, driving licence, etc.

A completed questionnaire giving information about the property or properties.
You can download a questionnaire for sellers (pdf, 250K) or download a questionnaire for purchasers (pdf, 200K). Just print it out and return the filled-in form to us.
Please ring us at any time on 0117 973 1391 and make an appointment to see us.