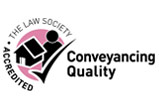 Property Law: Equity Release & Lifetime Mortgages
Many people find Equity Release or Lifetime Mortgages an effective way of generating readily accessible capital from their home.
However there are a number of potential pitfalls, which need to be explained and avoided wherever possible.
---
Equity Release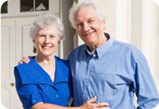 Equity release may not be the correct solution for everyone and it may be prudent to explore other avenues before proceeding.
Battrick Clark advises clients on the technicalities of the selected scheme to ensure that our clients fully understand the implications of the scheme throughout its term and the effect of the scheme on inheritance issues. Battrick Clark work completely independently and only have our clients' interests to protect.
We charge a fixed fee, which will be explained at the outset and which becomes payable once the scheme is in place.
For a quote please either telephone 0117 973 1391 and speak directly with one of our Solicitors or contact us now.